Early symptoms of Scleroderma may include rough skin, tightness of skin around the joints, itching, irritable bowel, fatigue, mood swings, depression, irregular Menstrual cycles, change in facial features, changing color of fingers and toes (white or blue).
It is not a contagious disease, nor is there any sign to prove that it is hereditary or can run in the family.
Scleroderma is an auto immune disease, where the immune system starts attacking itself.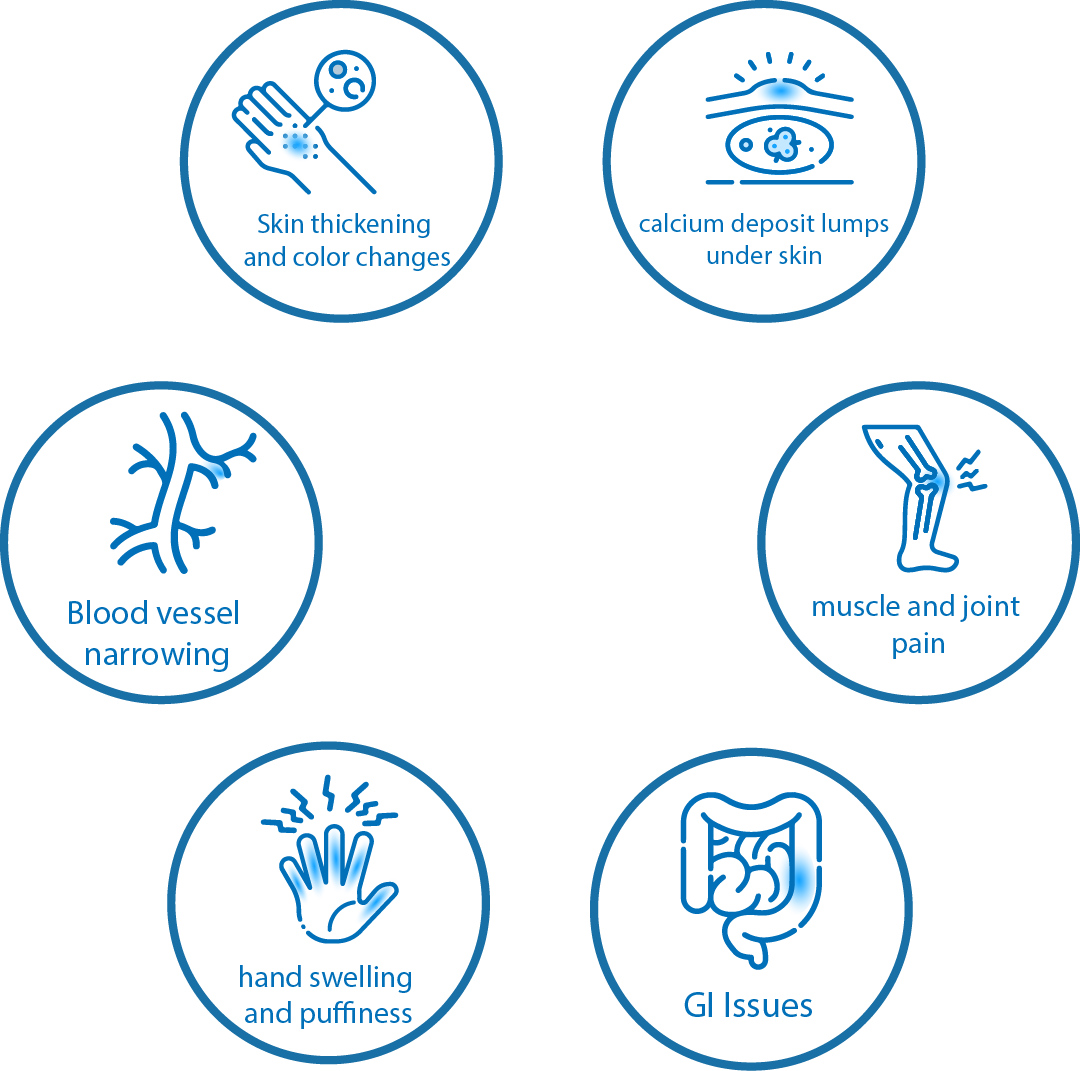 In addition to the thickening of skin, the following other symptoms may occur in a person with scleroderma:
Scleroderma results from an overproduction and accumulation of collagen in body tissues. Collagen is a fibrous type of protein that makes up your body's connective tissues, including your skin.
Doctors don't know exactly what causes this process to begin, but the body's immune system appears to play a role. Most likely, scleroderma is caused by a combination of factors, including immune system problems, genetics and environmental triggers.