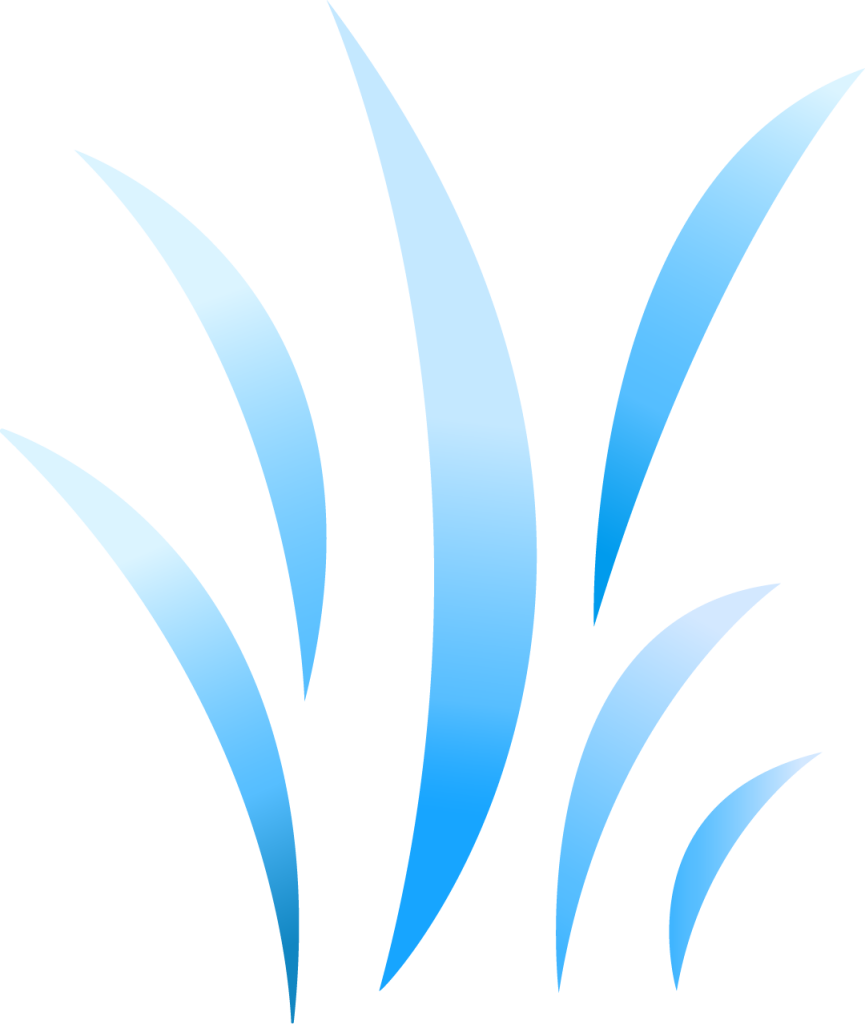 Scleroderma India started as a patient support group in India, in 2015. The Patient Support Group spread its wings and got registered as a Charitable Trust in 2021.
Scleroderma India Trust is committed to promote public awareness and support those affected by Scleroderma. It was founded to address various challenges in the management of Scleroderma in India.
Our aim is to empower patients so that early detection of the disease becomes a norm, which can improve the quality of life in contrast to the current scenario where lack of awareness leads to a diagnosis which takes years and by then patient is already in a condition where the condition has affected the body badly.
We are a group of fellow patients who are committed to promote public awareness and support those affected by Scleroderma.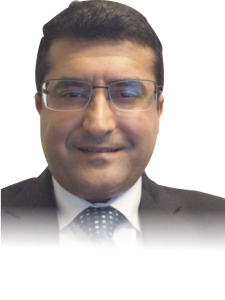 Special Advisor, SclerodermaIndia
Nagpur based Ajit Tolani is an International Tax Lawyer based out of Washington D.C., USA. He had symptoms of Scleroderma at a very tender age, but delay in diagnosis resulted in him requiring a double lung transplant.
Ajit Tolani, a powerful man with a very positive outlook on life.
His determination for a good life led him to explore various options in treatment. It
was a long journey as treatments for Scleroderma in India still are at a very initial
stage; this was why he chose to explore overseas. He decided to shift base after the
transplant.
A compassionate person who understood the problems, pain, and expenses
involved, he decided to join hands with Neetu Wadhwa, our Trustee, to form the
Scleroderma India Trust. He takes an interest in all matters and coaches people who need his Help on the disease and transplant. He works with many medical
universities where he acts as a Transplant Councilor for Lung Transplant guidance.
He chooses to enrich people with his experiences and learnings, not to face the
same challenges as he did.
His vision is to help as many patients as possible and help the impoverished patients for whom this treatment is very strenuous. Though he stays in the USA, he tries to be as involved as possible.

It has been 3 yrs. Since his successful double lung transplant, He has maintained a very healthy lifestyle and lives life to the fullest. His mantra in life is to tread difficult paths with persistence and a positive attitude. From time to time, he shares his experience with our members. Mark twain says The two most important days in your life are the day you are born, and the day you find out why.". He follows this to a T.
Special Advisor, SclerodermaIndia
Kavita Chaddha, A special advisor with the Trust, has been a patient of
Scleroderma since 2009; she had multiple complications with her physical and
mental health. Long before her diagnosis, she had symptoms of Raynaud's. She
fought a long and arduous battle with the disease.
After her diagnosis, she felt a hole needed to be filled with information regarding the
disease. She started with a Facebook page where she came in contact with Neetu
Wadhwa, our co-founder. Both shared the same vision of spreading vision on this
complicated disease. They both joined hands and decided to form an NGO. Her Help
in the inception days was invaluable. Neetu and Kavita's thoughts, "Don't tell us all
the reasons this might not work. Tell us all the ways it could work." made the
dream real.
Special Advisor, SclerodermaIndia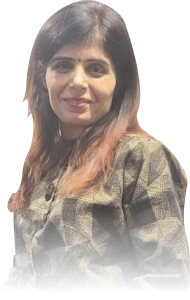 Trustee, SclerodermaIndia
Mrs. Pinky Thakral is the trustee of Scleroderma India Trust and has global experience in entrepreneurship.


Pinky is a friend of Scleroderma warrior, and she is a very compassionate and
outgoing person by nature. Her personal experiences issues taught her to be
emphatic towards other people.
Being a close friend of a Scleroderma Warrior, she has seen the struggles and
challenges.
During the inception days, she met with many doctors and patients and saw their
shared goal of fighting this, which strengthened her resolve to make this happen.
She decided to join forces with Scleroderma to help her friend and every other
Patient who needed Help. She set her vision to spread awareness and to help other
patients.
Her mantra is to create happiness in life by helping others.
According to Pinky's Mantra in life is
"Help someone even if you know they can't help you back."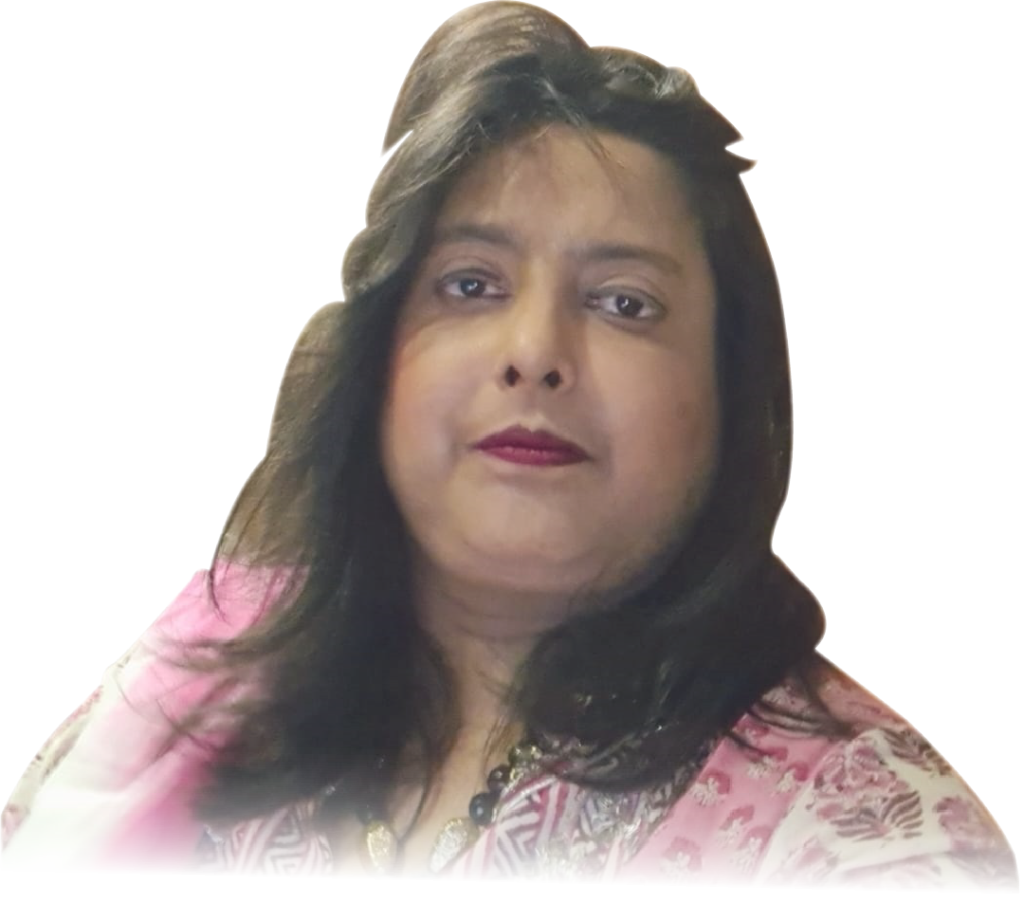 Trustee & Core Committee member SclerodermaIndia
Rashmi bhasin a graduate from Sydenham College Mumbai. Born and brought up in Mumbai, she had a successful career and then business till 2017,then due to her medical condition she had to give up work. she was diagnosed in 2012 with scleroderma. She always wanted to work with a ngo, she also works with another NGO which empowers education.in 2020 she came in touch with neetu where they soon formed a strong bond. just before neetu wadhwa left for her transplant she handed the reins over to Rashmi. today she is carrying forward the torch she lighted .
Trustee & Core Committee member SclerodermaIndia
Lata Krishanchand
Lata krishanchand, Scleroderma warrior since 45 years. She believes that mental fitness is more Important than Physical Fitness, And there are no words such as impossible & incurable She believes in Prayers & Positivity, these are 2 vitamin p's which solve all the issues.
Aakansha Khadiya
Aakansha Khadiya, a Scleroderma warrior since the age of 17, an ex Government Banker with experience in the Corporate world as well, her struggles and long journey of 15 years has motivated her to help other patients in their Scleroderma Journey
Ashwini Nalhe
Ashwini Nalhe, a Scleroderma warrior since 2011. She is an Engineer and a Lawyer by profession but had to quit successful career due to diseases. She is on oxygen therapy since January 2022 and wants to fight for legal rights of Scleroderma patients.