Once I gave up hope of living, now I dream of a new life again.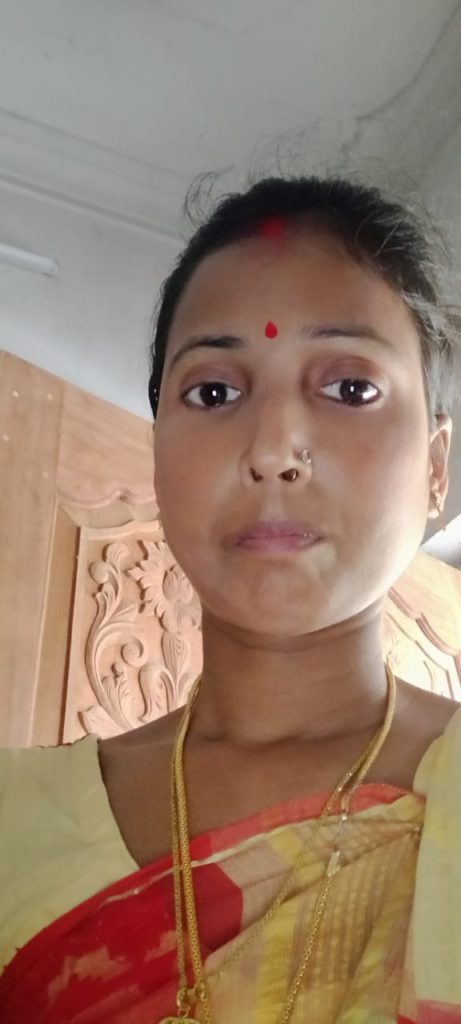 I was 19 years old in 2007 when I got married into a Joint Family, in a village which is in a small city called Haldia, 80 km. from Kolkata, West Bengal. I had a second child in 2012 at the age of 25. I spent those six years with great joy. I had many dreams in my life but my dreams began to crumble. Immediately after the birth of my second child, I started showing symptoms like black skin, stiffness in the body, low physical strength, swollen legs, and fingers.
The visit to the doctor resulted in a prescription of Vitamin tonic. Another year and a half and my symptoms were increasing, fingers had pain, dry cough started. Another visit to a Specialist confirmed Scleroderma, where doctor too was amazed since I was his first patient of Scleroderma.
I visited Vaidehi Hospital in Bangalore with my reports and my Scleroderma Treatment started from there. The doctors were kind enough to explain to me about the disease and suggested me to take the medicines lifelong. Another life-changing event that happened in our village was that people started picking on us. Because of the prejudices and lack of Awareness, people in the village started saying insensitive things that I brought this disease onto myself because of my sins in past life and similar such things. They started spreading rumors' that my disease was nothing else but Tuberculosis. My family was also being picked up by the neighbors in the village, which led to a change in my behavior as I used to be upset a lot. My family took me to Ojhas and Baba's to cast off evil eye and get me rid of Tuberculosis(which they thought i had), since its deeply rooted in villages that all the life's problems solution is with them only.
My husband was rock solid as a pillar with me during all this time. He would motivate me and give me lots of support, advising me to eat well and take medicines on time. He would tell me that God is with us when we have not done anything wrong in life, so we should not fear anyone. After 3 Years, people's attitude changes towards us, they started accepting us back. Now they inquire about my health and take care of me in various ways. We were able to change their viewpoint and mindset, which gave us lots of positivity. This was a big reward for us.
We came to know of a Support Group on the Internet, Scleroderma India, and my husband started interacting with other patients and Caregivers through that platform and today we have lots of hope that we are not alone and we are on right path as far as treatment is concerned.
Once I gave up hope of living, now I dream of a new life again. I still have symptoms during winters, like swelling in fingers but I am able to manage my life well, with my treatment, currently at Apollo Hospital, Kolkata.