I am not giving up on anything and I am a warrior.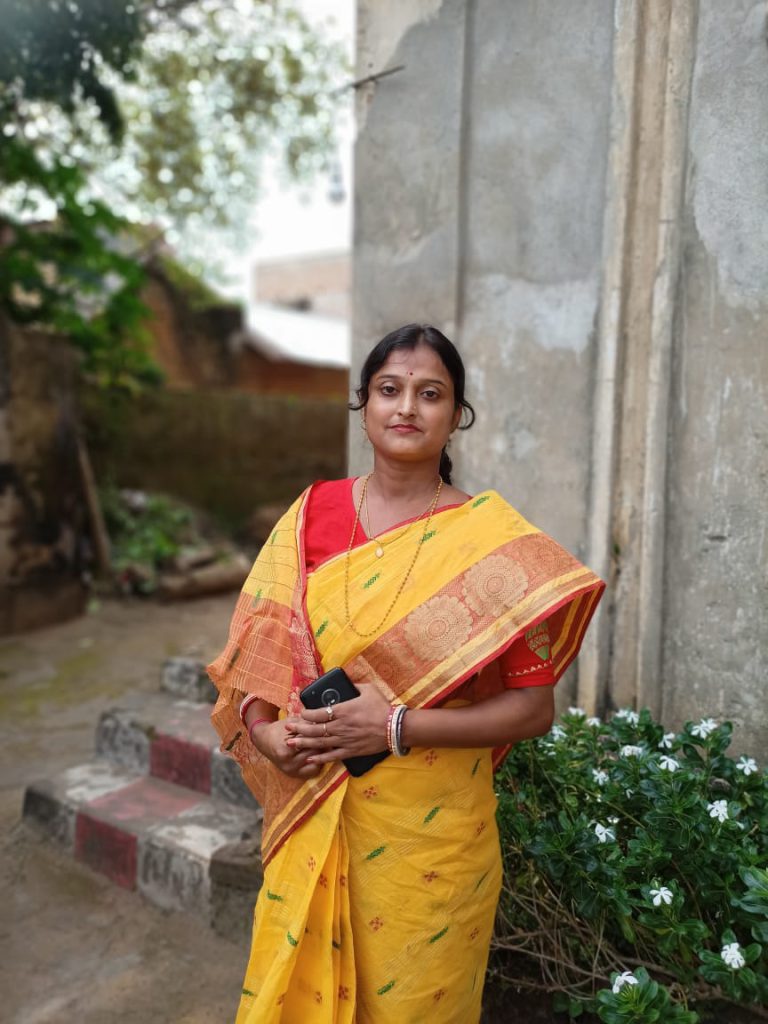 I was diagnosed in January 2018, though symptoms started long before. I think I may have Scleroderma from 2013.. My initial symptoms were skin darkening, tightening,itching,raynauds, digital ulcer fatigueness, loss of appetite and breathlessness. Though I saw a lot of doctors in between, they only gave me some vitamins tablets and skin lotions but I did not get proper treatment.
I gave birth to my child in 2013.So, initially I thought that my changes may be a hormonal problem. During our trip to Gangtok, we visited some places where the temperature was freezing (in minus), there I saw my fingers turning blue,I was feeling very miserable. During that time, someone asked me to visit the School of Tropical Medicine which is under Kolkata Medical College.
Over there, the Doctor asked me to do some tests, chest x-ray and advised me to come back with reports in 15 days… After 2 weeks, when I went back, almost 15 medical students and a senior Doctor started examining me and taking notes for more than 45 minutes. They asked me to visit again after a day as they would arrange a special appointment with the Head of the Department – Dermatology for me. I was scared and tense.The HOD spoke very rudely, and asked me why I waited so long as there was no cure.
I was flambouxed I didn't know what is he talking about . I was more confused and scared. My husband decided to take me to Chennai Apollo. Hospital, and this is the first time I understood what Scleroderma is. The Rheumatologist was very good, he gave me ample time to understand the disease. We discovered that my lungs were already affected. Within a couple of months my health started improving but breathlessness increased as medicines were not prescribed for Lung Condition(ILD) and also, we were not aware that we have to consult a Pulmonologist too . Important time was wasted and my Lung Condition (ILD) increased. I could barely walk 200 meters without feeling breathless.
Then I visited Dr. Sushmita Roychowdhury for Lung Condition in Apollo, Kolkata. She asked me to start MMF as.soon as possible and also advised me to change my doctor as it might be difficult for me to visit Chennai very often in my condition. Then I visited Dr Parthajit Das(Rheumatologist) and he also advised me to start MMF.
I felt I was getting better then one day while walking I broke a bone in my leg. My body was hurting and I found it was difficult to even move. On investigation, Osteoporosis was diagnosed.
Though I have a long and painful journey, I am much better now. I can walk a couple of kilometers, look after my daughter and do the household chores. I had to quit my job as I found it difficult to manage everything.
My take from this journey is – It may be a difficult path but I took lessons from everything , I am not giving up on anything and I am a warrior, a Scleroderma Warrier.